After the ban on the Chinese apps including the sensational content creation app TikTok, it has given a great boom to Desi platforms of our country. TikTok along with 58 other apps have been removed from app marketplaces after a crackdown by the Indian government.
Ever since PM Modi announced the Vocal for Local initiative several Indian startups have started developing TikTok rival. There are many Indian short video platform available on Play Store and App store right now.
Here is a list of Five Indian alternatives for TikTok:
BoxEngage: Boxengage.com, which was launched as a better Indian-alternative of Tiktok during the lockdown, made by Indian entrepreneurs for India has gone viral – with erstwhile TikTok influencers joining boxengage.com overnight. Also, boxengage.com has seen a massive 10X surge in active-user mark within 24 hours! It is specially designed for the requirement of Indian customers wherein both the content creator and visitors can do much more than simply follow or comment on their influencer. BoxEngage.com, the Indian alternative of Tiktok is being liked more because in addition to merely following or commenting on your influencer's videos, the platform is engaging at multiple levels for the users.
Roposo: This Indian content sharing and video creation app available in more than 10 Indian languages, offering content on comedy, religion, music, and health. It offers a TV-like experience for users and was developed by three IIT Delhi Alumni. Available on the Playstore, the app has been downloaded more than 50 million times and has around 65 million Indian users. It provides channels like Haha TV, Beats, Look good- Feel good and Bhakti.
Chingari : Chingari is a short video app like TikTok, available for Android and iOS in multiple Indian languages. Chingari pays its content creators depending on how viral a video becomes and awards points to users for every video they upload, which can be exchanged for rewards. The app also features trending news, entertainment and a variety of short videos that can be downloaded and shared.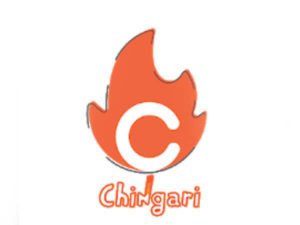 Sharechat: Sharechat describes itself as India's own social network and is valued at $600 million USD. A Twitter-backed app developed by Mohalla Tech, Sharechat is available in 15 languages and has 60 million active users in India. The app encourages users to communicate in their preferred dialect and also offers Private Messaging, Shake-N-Chat and Open Tagging.
Mitron: Mitron has been in the news quite a bit — in May, after tensions with China had escalated, it had managed to get 5 million downloads in a month. The app was then mired in controversy after it was revealed that the app had been built off a template purchased from a Pakistani developer, which made some question the made-in-India credentials of the app. But Mitron has now clarified the situation and has more than 10 million downloads. Mitron has also recently raised its first round of VC funding.
After TikTok got banned in India, we can clearly see it's impact in the global market as well, now US is also going to ban all chinese Apps.